Commercial Banking: More Options. More Service. More Willing.
At Midstates Bank, we're here to help you finance your next major project or purchase
We take pride in helping the region's businesses, developers, and investors fuel economic growth. We also strive to connect owners and entrepreneurs to funding that can help them get started, grow larger, and ultimately reach their full potential.
---
The relationship with Midstates has enabled all of our businesses to grow.
Ryan Rogers  |  Business Owner, Midstates Bank customer since 2016
Learn how we can help you
Midstates Digital Banking is fast, secure, and available 24/7.  Check your balances, make transfers, pay bills, deposit checks, turn debit cards on and off, and more -
all online.
Top-Notch Customer Service
Whether it's your personal, small business, or ag operation finances, you'll be working with a community bank that personalizes everything for you. 
Get to know us better.
Checking and Savings Accounts that fit your business operations.
With Small Business Checking, Business Checking, and Commercial Checking, our
checking accounts
 provide everything you need to make your daily operations run better and smoother.
Flexible solutions that work for your business.
You have big plans for your company. We'll help you turn those ideas into reality with valuable accounts and smart solutions - from
checking
, to
savings
, to
customized loans
with local underwriting and decision-making.
Loans to keep your operations running.
Loans and lines of credit for land development, new home construction, commercial real estate, and more.  We'll work as hard as you do to keep your business running.
Learn more.
Values that align with yours.


We make it simple. Contact a Business Banker or call us at 1-888-710-9070.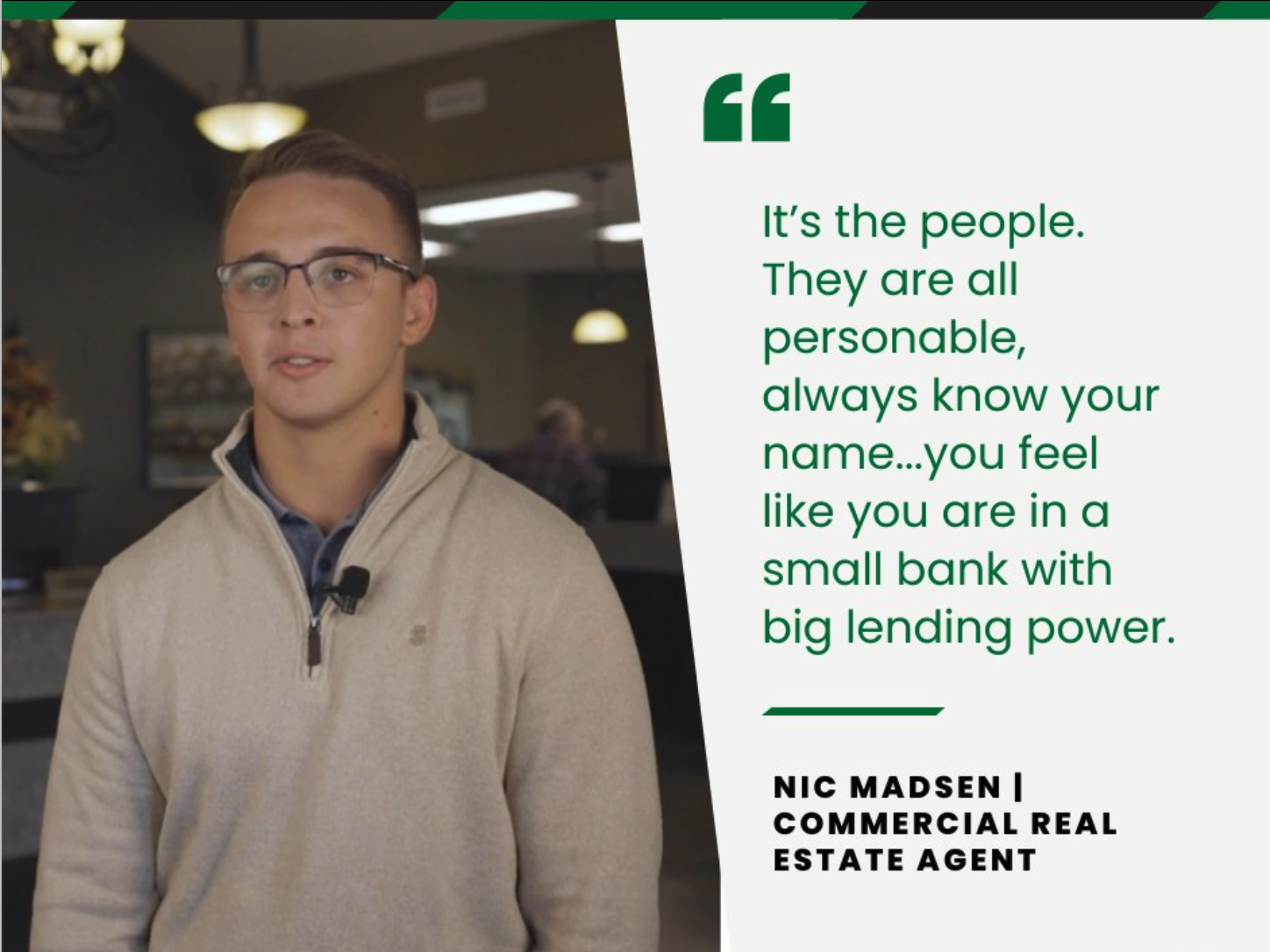 Frequently Asked Questions
How does Midstates Bank contribute to the success of local and small businesses?
We help small businesses prosper by ensuring easy and reliable access to capital. We do this by providing loans and lines of credit tailored to businesses' specific needs - helping them purchase equipment, inventory, marketing, and much-needed upgrades. These funds come from money deposited in our checking and savings accounts. By banking with us, you are also helping small businesses and agricultural operations succeed in western Iowa.
How are you different from the large national banks?
Our board, officers, and staff live in the communities we operate in, often serving on local boards and volunteering with local charities. Our employees are invested in our communities and provide a more personalized and customer-focused experience than larger institutions. Because our team members live and work in the same places that you do, we share your vision for a successful western Iowa. This helps us help you make better decisions about your finances and investments.
As a business owner, what kind of service and decision turnaround can I expect from Midstates Bank?
Midstates Bank is proud to maintain local underwriting and loan decision-making. This means we can often make decisions quickly, which is important to providing you with quick access to capital and keeping you focused on your business.
Does Midstates Bank offer the same level of products and services as larger banks?
Making investments in our technology, and continually innovating on the products we offer, is a priority for Midstates Bank. Providing personalized service means making it easy to bank where you want to - whether online, mobile, or in person. We want all of our customers to be able to manage and access their money on their own schedules.
Hear from our President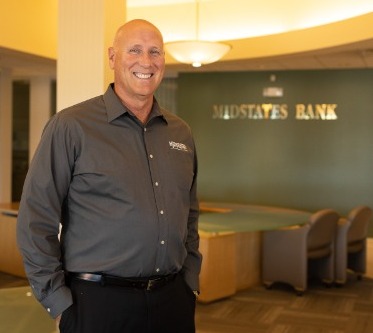 During my 35 years at Midstates Bank, I've talked with a lot of customers and answered a lot of questions.  The one that keeps coming back up is, "What makes Midstates Bank not just any community bank, but YOUR community bank?"
We are locally owned and operated, even as we've grown into a $640 million institution.  We have local leadership at each of our 10 locations across western Iowa - Avoca, Council Bluffs, Harlan, Kingsley, Le Mars, Minden, Missouri Valley, Mondamin, Neola, and Sergeant Bluff.  That means you're able to engage with decision makers that live and work where you do, and that make investments in your community.
Our team members do more than just show up to work every day - they show up for you, participate in local charities, school and business boards, and volunteer to help keep our communities great places to live and work.
A community bank is the backbone of the community in which it operates. Everyone at Midstates commits to that principle by developing personalized solutions for all our customers - personal, small business, and agricultural. We pride ourselves on providing stability to the customers and communities that have come to rely on us. We hope to help you achieve your goals.
Sincerely,
Mike Kenealy
President


Join the thousands of Iowans who have chosen more options, more service, more willing - by banking with Midstates Bank.
Midstates Bank is a full-service financial institution with branches throughout western Iowa.